Find ford radio serial number
Method 1: Getting the serial to display on-screen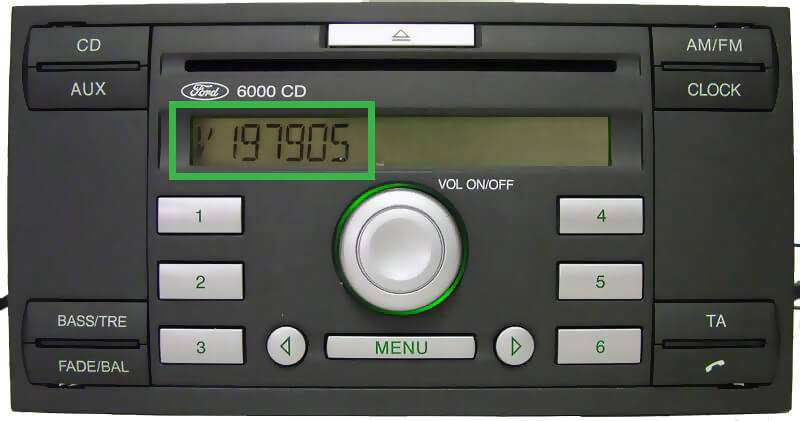 Press and hold buttons 1 & 6 together. The radio will go through information on the display. The ONLY information that will be your serial will begin "M" or "V" followed by 6 digits.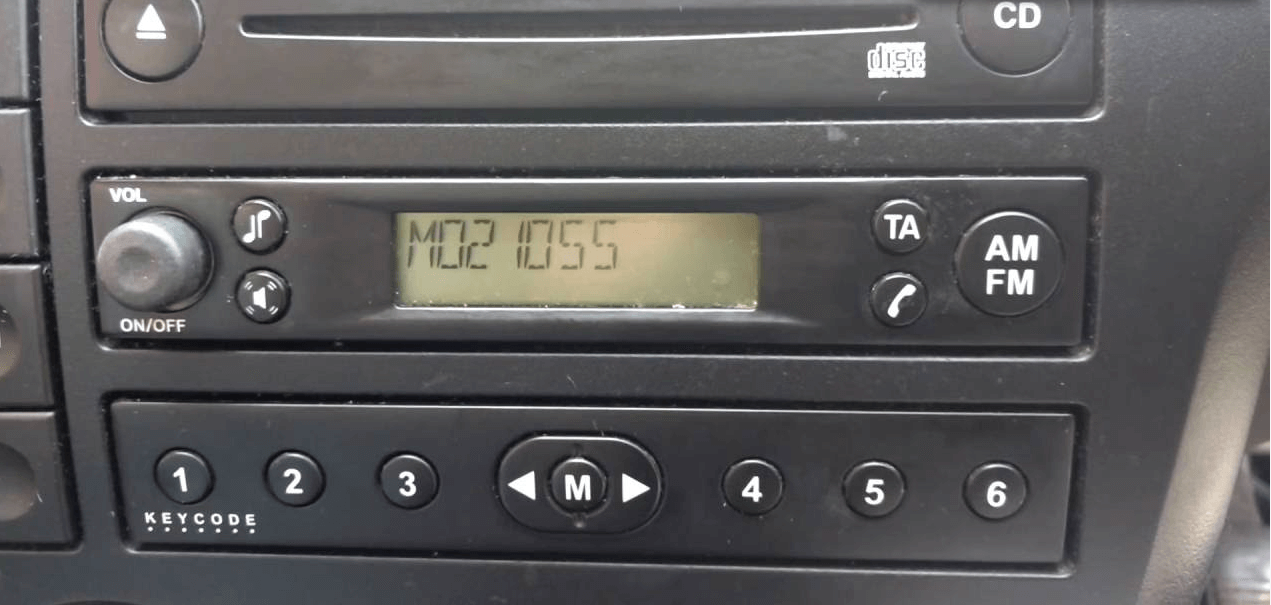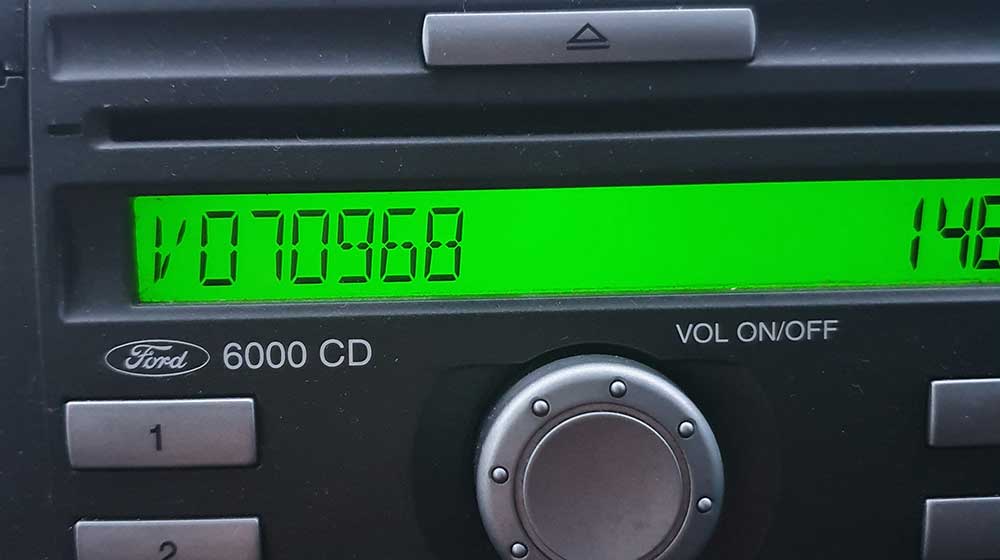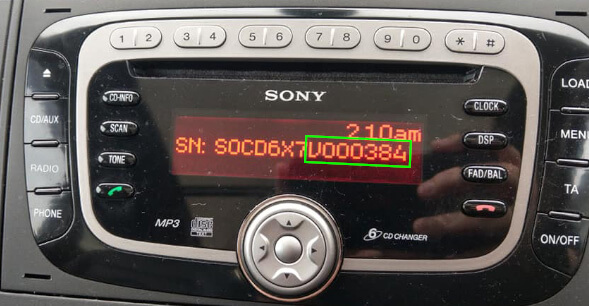 If nothing shows press and hold down buttons 2 & 6.
If it still does not show any information move onto (method 2).
Method 2: Getting your serial number from the radios label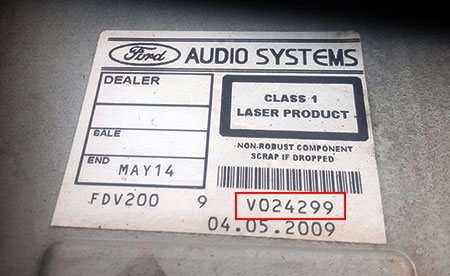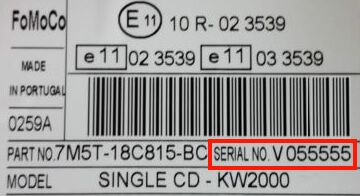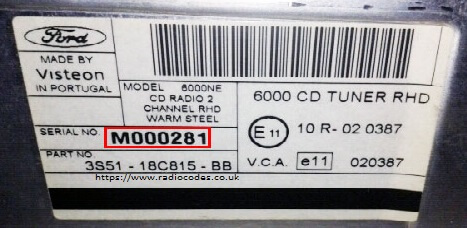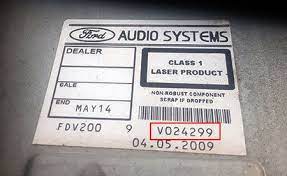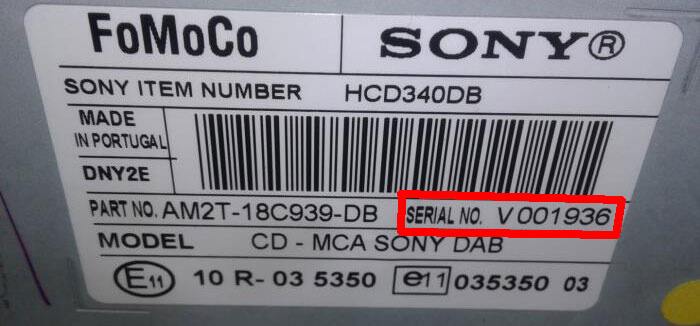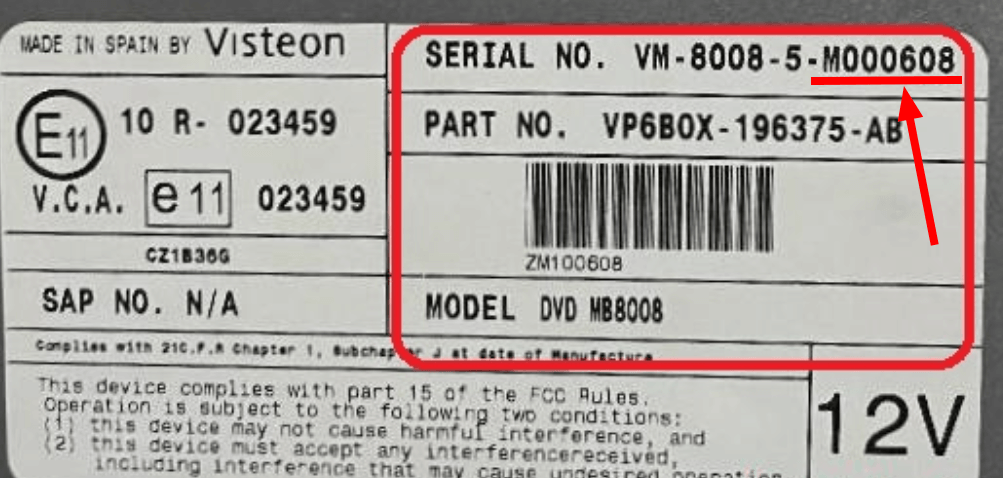 The next step which guarantees getting the serial number for your Ford radio is to remove the unit.
The serial number will be printed on the label clearly and will beginning with M or V followed by 6 digits.
If you are unsure of the serial number take a picture of any labels before putting them back into the dash so there is no need to remove the unit once again.
How to enter ford radio code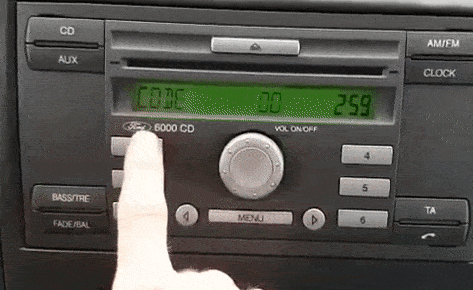 Enter the radio code when you see four horizontal lines on the display screen. If you see the word WAIT, you need to leave the radio switched on for up to 1 hour this will allow the radio to reset.
If Lock 10 is on-screen, just press and hold the preset button 6 whilst turning the radio on this will give you 3 final attempts to enter the correct code.
Example of code input:
Press 1 repeatedly for the first digit of your code.
Press 2 repeatedly for the second digit of your code.
Press 3 repeatedly for the third digit of your code.
Press 4 repeatedly for the fourth digit of your code.
Once your radio code is showing on the display press & hold the number 5 button until you hear a confirmation beep.
Ford radio locked
If "LOCKED 13" is showing on the display, the incorrect decode has been entered too many times and the system has completely locked. If this is the case the only options are to go directly to a Ford dealership or to replace the unit itself with another one.